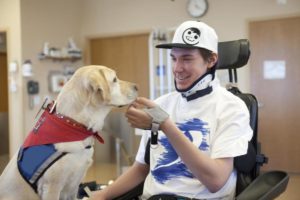 Therapy animals are becoming very common. You can see them in hospitals and a variety of other places where there are people who may need to have a "friend". In most cases, they are simply animals that travel with their owners into schools, nursing homes, and other areas. They are not specifically trained to provide a person with a disability help, they cannot guide a blind person from one area to another, but they are still very useful animals to have. However, if you have a dog that you feel would make a good therapy dog, there are a few things you can do to help with the training for therapy dogs.
Preparing the Dog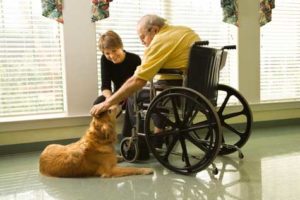 One thing that you may want to do is make sure the dog is a good candidate. They should be calm, affectionate to people even if they do not know them, and very friendly. They should be easy to work with and adaptive to a variety of noises, places, smells, and more. They should be up-to-date on their shots and have regular wellness checkups to ensure that they are healthy.
Training for Dogs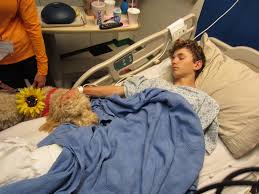 Before you take your k9 to the nearest school, you have to make sure that they are going to obey you when you get there. This means that you may want to enroll them in obedience training so that they are able to follow certain commands. You should also expose them to a variety of people, places, and things. Many people also recommend that you get an AKC Canine Good Citizen title for the dog before you take them out. This means that they are able to look, leave the item they are curious about, and not jump on people; even when they are not on a leash.
There are classes that you and your pet can take together. These classes will help your dog and you when it comes to entering into an environment with people who are not feeling well. During these classes, you will be exposed to various equipment and situations. They are designed for both the handler and the dog.
Registration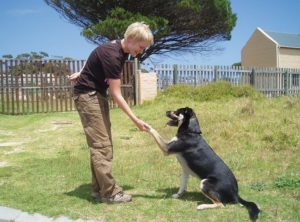 After you are certain that your pet will be a good pet for therapy, you will want to register them with a national therapy dog organization. This will be the easiest way for you to get insurance on the dog, but it will also give you a means to seek out support or advice if you end up needing it.